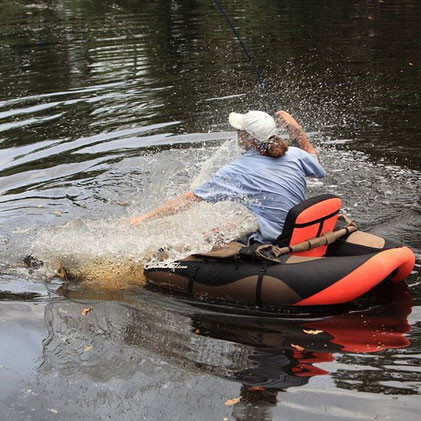 Daniel Göz is a German photographer and cinematographer. He has traveled the world in search of tons of species and destinations to flyfish.
 "Tapâm - A Flyfishing Journey" displays what many of his and our trips have been about - exploring. 
Daniel Göz and Jan Bach Kristensen flyfish for Tarpon from a float tube, somewhere in Central America. A place without any electricity, but both know how to manage their situation and experience and unforgettable fly fishing experience.
"There are still places to be found" is a sentence that I will forever remember out of this video. 
His film won several awards and is still one of the most popular fly fishing videos on Vimeo.
The DVD is a must have in every fly fishing library.
Produced by Daniel Göz and Jan Bach Kristensen
Full film available on tapamthemovie.com