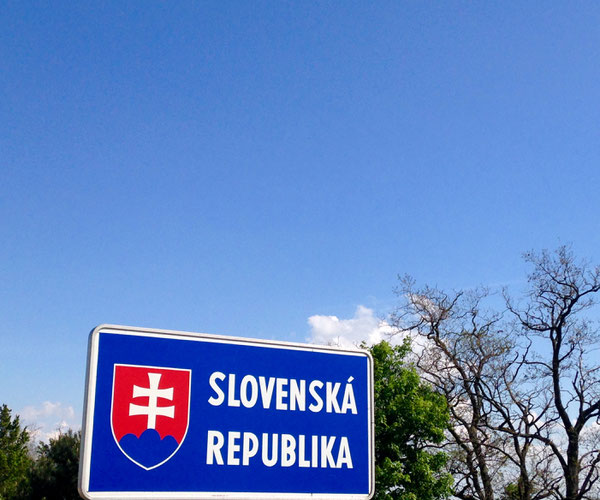 When it comes to fishing, I love to explore new rivers, lakes, streams or smaller ponds to fish for all kinds of fish. 
This includes traveling to all the different countries around the globe and get to know many guys who think the same as I do.
And at least from my experience, flyfishers always want to help other flyguys, especially when they are in a different type of water than their home stretch.
At our trip to the Tatras in Slovakia, we got support from Michal, who knows all about the different lakes and especially rivers in that area.
Through research, you won't be able to get a lot of information about these, so a local is the best you can get.
Especially when it comes to buying the fishing license, you'll struggle even with the best english language anyone could offer.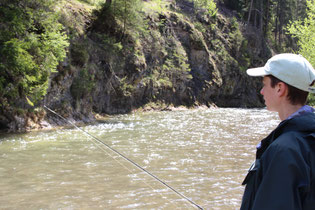 We, Don and I, chose to fish the recommended rivers in that area, but with the heavy rain in the previous week, they were still hard or even unable to fish.
So we switched tactics and fished the first day in a lake, located in a National Park. Through midday, mostly streamers or fluffy nymph were casted towards the other bank and were fished deep with the help of sinking or intermediate lines. The odd trout here and there or even a perch fell for our flies.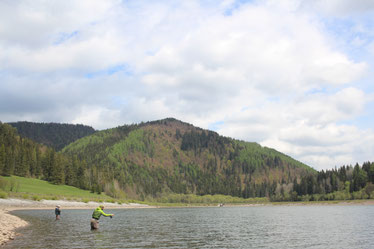 In the evening, the lake calmed down and in that stunning location, some caddis and small stoneflies hatched and the fish began to feed from the surface.
We quickly changed our streamers to wet flies or even dries on floating lines, searched for cruising fish, spotted the rings and their direction and casted right in front of them. 
The fish were quite in a frenzy, so fishing  was a lot of fun!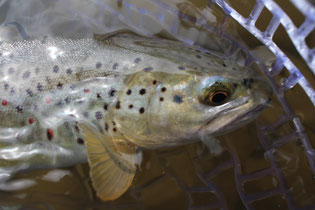 The following days were packed with difficult fishing in both small streams and lakes, for spooky but wonderful looking brown trout. In combination with the magnificent view on the Tatras mountains, the days flew by like nothing. The evenings were spent with tying flies, talking about good waters to fish or worrying about the weather forecast and if the planned stretch of water will still be fishable  soon. 
We learned a lot about the fishing technique and different, promising pattern to fish in these small mountain streams. 
All in all, it was a perfect but short trip and a great experience for all of us. The fishing was challenging because of the high water levels all over the region, but we will come back when the water dropped to more fishable levels and then search for the almighty trout or grayling who lives in one of the big pools in these streams! 
Thanks again to Michal for helping us out and guiding us there! It was a great pleasure!
Tight Lines
Lukas