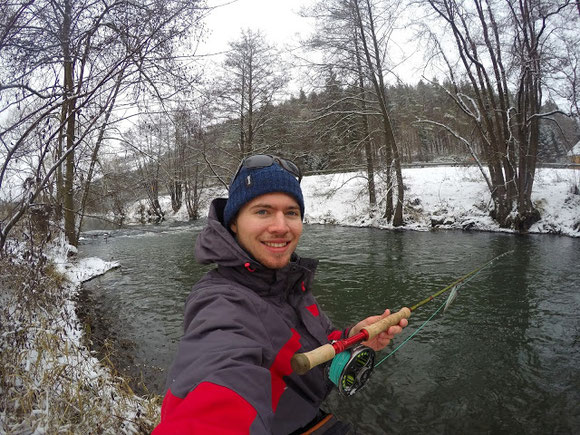 Two days ago I managed to sneak out and do some pikefishing -  simply needed a short break from all the exam stress. I was afraid that the river could be frozen, but it turned out to be perfectly fishable. I didn't catch a single fish, but had some real quality time outdoors.
II just love how everything seems totally quiet in winter. The snow swallows up every noise besides the silent whispering of the current. The only sign of fish was an incredible huge chub that followed my 30cm (!) tubefly for quite a while.
This guy must have easily gone 70cm, no kidding! I now that this stretch of river has a healthy population of these fish, but I didn´t expect them to grow this big. I should probably try some baitfish imitations for them when it´s getting a little warmer in spring...
Hope I could motivate you to not letting the winter stop you from having a great time at the river.