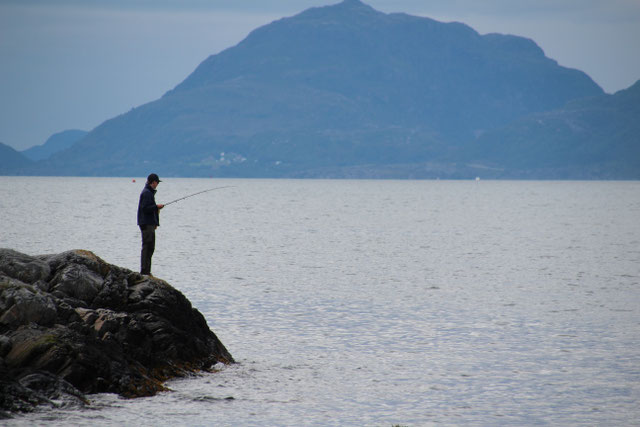 2016 has been an incredible year for all of us. We experienced some good fishing, shared one or two adventures and met great people. 
But let's hear what some of our members think about their experiences and future plans:
 Lukas aka Church: 
"Looking back at 2016, the only thing I can say is: AWESOME! I got the opportunity to work at Europe's biggest flyfishing fair, the EWF, at the booth of Michael Mauri of Seele Flyrods and Mauri Flyfishing. He´s a man I've always been looking up to and I fell in love for his simply stunning fiberglass flyrods when they first came out three years ago.
Furthermore, I joined a new fishing club and had therefore the opportunity to fish two new rivers which turned out to be a good decision  I experienced awesome fishing for trout, but also got into pikefishing even more. The absolute highlight of the year was of course our journey to Norway. The kind of freedom and solitude we experienced up there was what I was looking forward since we came home from our trip the year before.
I don't have too many plans for 2017 concerning new fishing destinations or trips, but I´m pretty sure there´s something waiting. What I do know is that I'll definitely concentrate more on my pikefishing, this is something that totally got me hooked and there's plenty of places to be checked out for some toothy critters. In this context I would also like to focus more on streamer flytying, I really want to try out different materials and styles in order to achieve different actions of the fly... Last but not least I plan on giving some flycasting courses, including a group course together with the Reuther brothers..."
Kristof:
"It's great to see how progress is seen throughout the years. Opportunities pop out every year and increase my motivation for the flyfishing industry. But besides flycasting courses and demos, I love to travel with my dudes. By myself I would not have had that much fun fishing in Norway, Slovenia or simply here in Bavaria. I look back on a fantastic 2016 and ahead to a hopefully even better year 2017. There will be a big flyfishing trip to the states, and several kick ass film projects we already plan. The business I started last year with my flycasting workshops is getting bigger and bigger and our Danica Dudes homepage will have a facelift, too. Thank's to all of you for your support, let us rock 2017."
Lukas R.:
"This year was a great year for me. Not only that I could spend almost two months in Norway, but also that I've learnt a lot about the water I have fished for quite a bit now, the Isar river. Now, I understand more about insects and feeding habits of the trout and grayling, through my experiences through Norway. 
The year started great with a pike trip to northern Germany, followed by the EWF fair. This was also the start of our fishing season here and I spent quite some time fishing this year. In summer, the Dudes drove to Norway where we had four super cool weeks together with a whole lot of fishing and rain. I stayed for three more weeks and then flew home from Oslo. 
This experience and the fishermen I met will never be forgotten and it still influences me. Also, I think that I improved my fly tying skills, not only concerning nymphs but also the big pike flies. 
After a great fishery at the Isar river in autumn, the year ended with a quick pike trip with Maxi, where we caught our last fish for the year. All in all, I hope that 2017 will be as good or better as 2016!"
We hope your 2016 was as great as ours!
As always 
Tight Lines
Your DanicaDudes
---