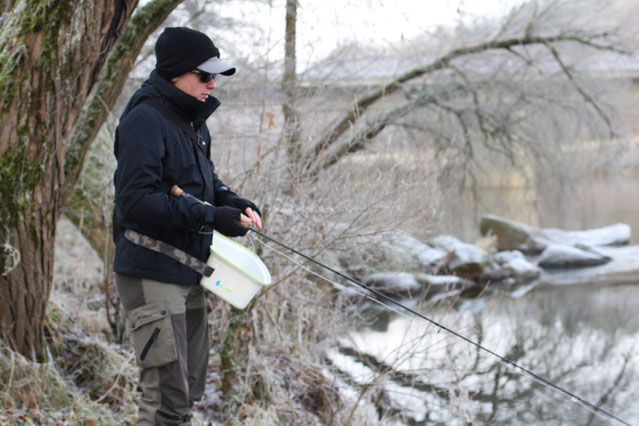 Nearly two weeks ago, three of the dudes met in order to chase pike.
This event was planned right after we returned from Norway and Maxi, Lukas and me were looking forward to it since then.
The plan was to check out the usual good fishery I had the last few years for pike at one of my local rivers, the Regen.
Unfortunately, temperatures dropped heavily from 10 degrees to subzero, that stopped the fish from feeding and made them gather in the deepest water they could find. I can´t say this for sure, but the fishing  was veeery slow. We only saw two pike following our flies on the first day, and Lukas even got a half hearted bite. But although we didn´t catch a single fish, the fishing was fantastic: we all enjoyed the sunny weather and nice scenery on such cold winterdays. We were simply happy to spend two days outside in the nature and wet a line here and there.
---