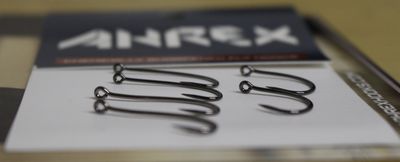 Never heard of the Ahrex flyhook company?
Well…me neither, cause they are relatively new on the market. Until now.
Unlike many other brands, this Danish company is concentrated mainly on saltwater and freshwater predator hooks. The result of this focus is stunning.
To be honest, these are one of the sharpest and durable hooks I've ever tied with.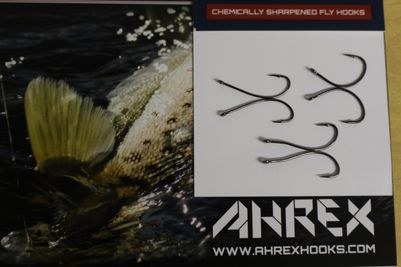 But let's start with the specs:
You can choose between several models, from shrimp patterns over regular streamer hooks to the predator series.
In the beginning, they were only available in Scandinavia but more and more European dealers now have them in stock.
But now to the hooks themselves:
These are chemically sharpened and carry a black anodization. Don't miss the caution instruction at the back. These hooks can hurt quite a bit ;)
Even though they have to hold up to big strengths, they are a not thicker as most of our freshwater-streamer hooks. The "Deep Streamer" model is on the thicker side, but the name itself tells you why. The shank has a good length, too, throughout the models.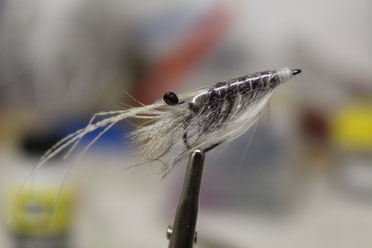 We already caught several good trout with these hooks in our Bavarian home waters but wanted to know how good they really are.
So we took them to Norway and fished the sea for big pollock, mackerel and much more.
We fished other hooks and compared the results. We did not have a single Ahrex hook that got bent, but lost several fish due to "softer" hooks from other brands. You just don't loose fish this these hooks (or just an occasional one if the fish is lucky)
As I prefer fishing barbless, I recognized that, with standard pliers, it is not really easy to remove it. On the other hand, we are talking about saltwater hooks, so I can live with that. I would not say that these hooks are only suitable for saltwater flyfishing.
The Light Stinger model has become my favorite for baitfish imitations, and especially the predator hook is ideal for pike flies. 
These are no cheap hooks but really worth their money. 
A solid saltwater or predator hook is definitely worth it.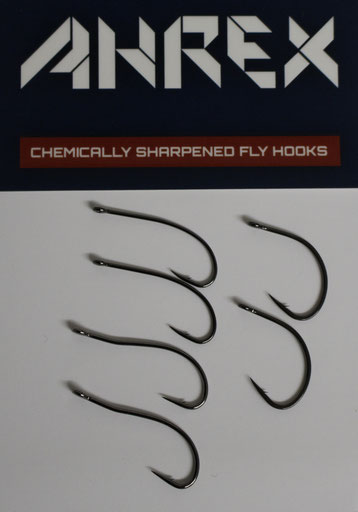 Don't spare on good hooks, friends!
Thanks to the company for sending us some hooks to try!
This is nevertheless our honest opinion about them. If they would suck, we'd tell you they suck…
Especially for the salt action in Norway, these hooks did their job really well and we didn't stumbled over a better hook for it by now.
More information at ahrexhooks.com
Happy tying!
Kristof