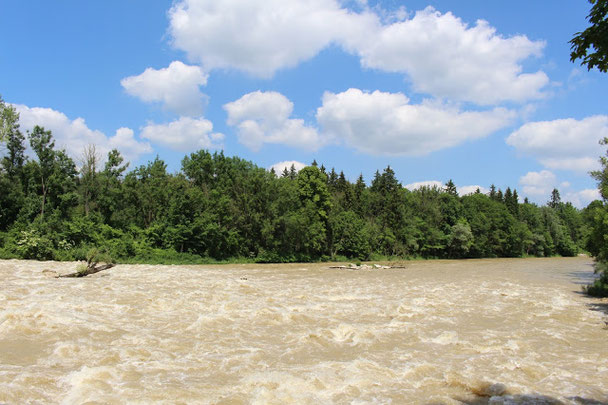 The heavy rain nearly everywhere in the country caused some of the highest floods in recent years.
In less than one day, the river Isar has risen from its regular 25 cubic meters to nearly 200...
That means a lot, not only to the people living alongside the river, but also the wildlife in and around it.
 The fish are now searching slower currents close to the bank whereas we've seen many big danica and stonefly-hatches all over the place so they won't starve at all.
Besides the horrific side effects some high flood have had to people and villages in Germany the last weeks, a flood also helps a river become clean again.
All the sediments, that had time to settle between and on the gravel are now flushed away, as well as leeches who were stuck to many fish. Further, many trees that the current picked up on it's way downstream found a new position in the river, building a new habitat for the fish and insects.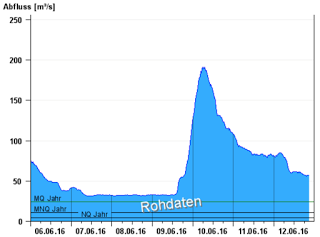 For all of us flyfishermen, this means waiting, waiting and waiting until the water levels have dropped to their standard again.
But after this long time of frustration one can find spectacular fishing everywhere. 
Not only you are hungry ;)
Tight Lines
Kristof Reuther