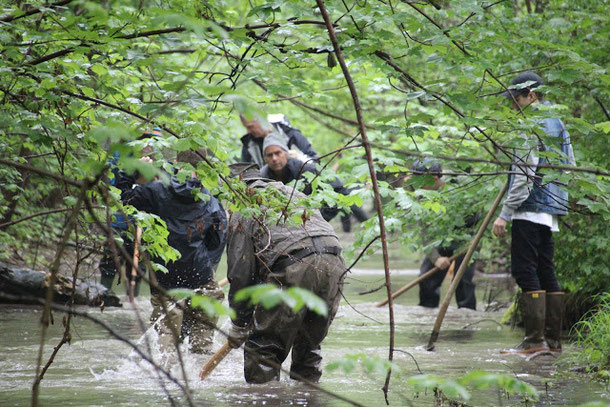 One can't start early enough in teaching the youth about conservation and nature in general.
Our youth group operates a small stream in Munich and two days ago we restored the river at some places.
The stream is called "Eisdriftbach" (Ice-drift-stream). Years ago it was used to convey the ice of the "English Garden" into the river Isar.
By that, the river bed of our stream got very solid and it looked a bit like a channel.
About 10 years ago our fishing club restored the river in its total length but they didn't loose the river bed enough. So that was our main focus that day.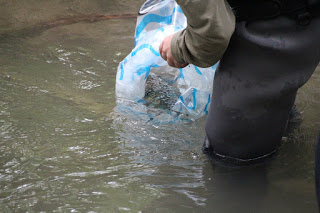 Further we stocked about 200 trout and grayling in order to monitor their population.
Not many fish, but we found out that the re-catch in this stream is very small. Just another reason why we optimized old and built new habitats.
Everyone learned a lot about how and where to restore a river or stream.
The stocked fish ended the event with a peak. Bringing life into the river is more than just symbolic, it's a great feeling!
Tight lines,
Kristof
---