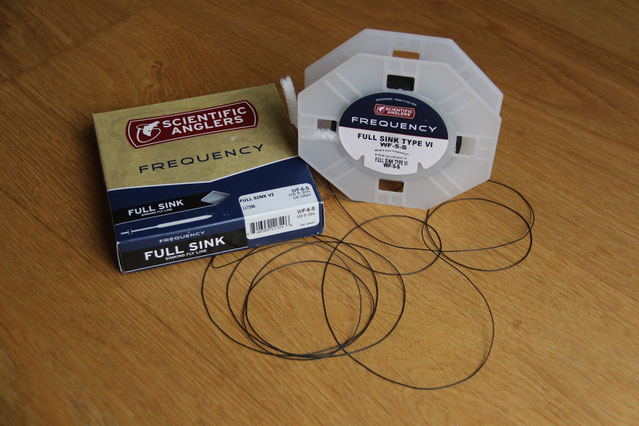 When SA released their lower priced Frequency series, I wasn't sure for which group of fisherman it should be. 
Is it for the angler that just started flyfishing, in search of less-expensive equipment or for everyone in need of a cheaper but good backup line. Probably both!
Specs:
Lenght: 24,9m ('5)
Head length: 10,4m (#5)
Sink Rate: 5.0 – 6.0 ips (Sink 6)
Core: Monofilament
Price: 49,95$ / 59€
First I would like to mention that I only used the full sinking line yet so I cannot say anything about the other lines of that series. 
But I used this line in both salt and freshwater, so tough times for this one…
definitely not thick...
It's overall length of 24,9 meters (#5) could honestly be a bit longer…on the other side: for the beginning angler, 20 meters is a lot…the higher line classes are a bit longer of course.
Anyway, as most of you would expect it is black and really, really thin! By that, it is super cool for overhead casting, just like a normal floating flyline. The shooting ability is amazing and even though it is so thin, I didn't had much problems concerning memory or tangling when shooting it.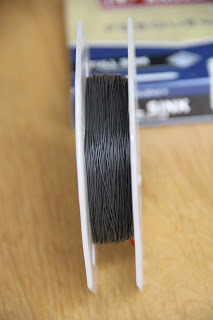 We fished this line in the Norway for pollock, mackerel and all the other species up there. Further in our home waters here in Munich for trout. 
Because of its small diameter it sinks very good and fast and even after a week of hardcore saltwater flyfishing it feels like new! (Except some cracks in the coating, but that's because I stood on it quite often when casting from big rocks from shore. So I cannot give SA a hard time for that.)
Concluding, it is a great line for everyone who is in search of a sinking line but doesn't fish it every day on the water. I would recommend going for the SA Sonar or Teeny then.
It has no problems with wind and has been the best choice for our trip to Norway.
It sure is a winner in its price range but of course not the best sinking line on the market.
Tight lines,
Kristof
---