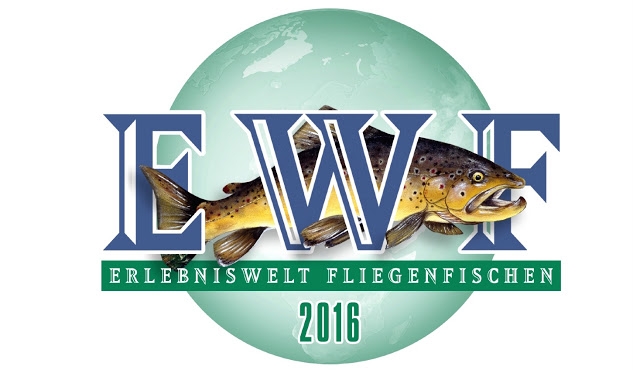 The "Erlebniswelt Fliegenfischen" (EWF) took place the last two days, the 9th and 10th of April.
Lukas and Lukas were working for our good friend Michael Mauri on his Seele Flyrods booth, whereas I worked on the Flyfish Europe (FFE) booth for a German dealer called Angel Bär. His name is Jörg though. And no, FFE is NOT the german dealer called Flyfishing Europe, but the Norwegian distributor, just to make this clear ;)
We were looking for this event 365 days in advance and the last four days of it felt like a single one.
Our job was to inform the visitors about flyrods, and in my case additionally flyreels and lines. That includes testing them outside of course what has been a lot of fun for all of us.
Watching people getting stunned by the amazing tackle is just one of a kind.
We realized that the EWF ist just THE best fair that we have ever been to. It is not one of those convention center based-mixed fishing styles-trade shows. It's in a superb location and only dedicated to flyfishing. Flycasters and tiers demonstrate their techniques and skills and all in all it transmitted a special atmosphere. I've never been to the iCast fair in the US unfortunately but I think the EWF is just special in its own way. 
I love that people from all around the world meet in one particular place, talking about each and every aspect of flyfishing.
A huge thanks to the organizers and everyone that made our weekend unforgettable, and especially Michael Mauri and the FFE staff. It also was perfect in order to get attuned for the upcoming fishing season. You also got the chance to better up your casting skills with the help of many great flycasters! 
For further information, visit the EWF homepage!
Tight lines,
Kristof
---