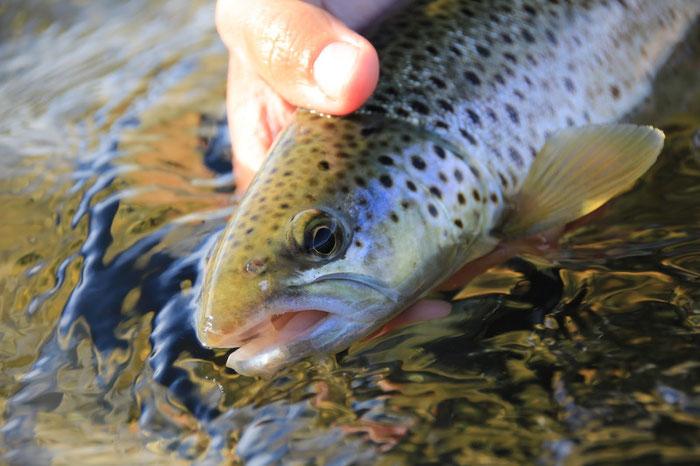 The next stop of our trip was the river -censored- near Alvdal.
And boy, that river was nice! It seemed to change every 200 m or so, from fast wild water to slow, deep pools. The water was absolutley clear which provided some fantastic sight fishing opportunities.
The fishing was very different to what we were used from Rena. Finding fish that were steady rising was very hard since we had hardly any good hatches, due to the sunny weather throughout the whole week Nevertheless we managed it to catch a lot of graylings with a blind drift, using a caddis imitation. Its just so incredibly cool to see a big fish lifting from the shadows in a deep pool, coming slowly up to your dryfly, inspecting it for what seemed like hours and finally engulfing it!
The evenings were filled with campfires at the riverbank and a lot of talking about the one and only: flyfishing.
To us, -censored- was definitely the most beautiful of the rivers we fished. Incredible nice landscape, the river itself neither to big nor to small and big graylings. 
The only disappointment: we actually missed our beloved brown trout a little, since we only managed it to catch ONE.
But hopefully this will change next time...
Tight Lines and stay tuned,
Lukas
---